James Engle Custom Homes
The home building process with James Engle Custom Homes is efficient and ever evolving to meet the demands of the constantly changing building environment. We challenge ourselves daily to ensure our processes best serve our customers, trades and employees. If there is a better way, each employee is empowered to implement new processes. From the beginning stages of gathering information to final design and moving into ...
Willis Custom Homes
Willis Custom Homes has been an award-winning builder in the Kansas City area for over 53 years. Bob and Patrick Willis have been repeatedly recognized by the Home Builders Association of Greater Kansas City and Kansas City Homes and Gardens for the quality and distinctive designs their homes offer. Because they control the number of homes they build each year, they can ensure ongoing communication ...
Bickimer Homes
Now a second-generation home builder, Tom and Mary Bickimer founded Bickimer Homes, Inc. in 1982. For the next three decades, Bickimer Homes and its affiliates have overseen the design and construction of homes and communities for over 1,000 families in the Kansas City area. Our company is licensed and fully insured, and a long-standing member of the Greater Kansas City Home Builders Association ...
JFE Construction
A home where you can feel the difference is a trade mark of JFE Construction. JFE's team approach is to work closely with a group of design professionals and craftsmen striving to build custom, energy-efficient homes that provides their clients personal enjoyment and an excellent investment value for years to come. The JFE Construction team's personable interaction with clients has earned ...
SAB Homes
Since 1989, SAB Construction has provided single-family and multi-family homes to homebuyers in the Kansas City metropolitan area. Owner Scott Bamesberger's extensive construction experience, keen sense of value, design and quality, as well as a strict organizational code, have made it possible for SAB Construction to focus on the positive aspects of the home building process for its customers ...
​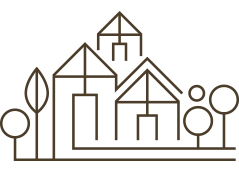 Century Farms carefully selected five local home builders with a wide range of floor plans. Each of our home builders offer an enjoyable building experience and a quality built home. Learn more about our builders below. You can build any of their floor plans in Century farms subject to the subdivision requirements.​